Ocean Wave Jasper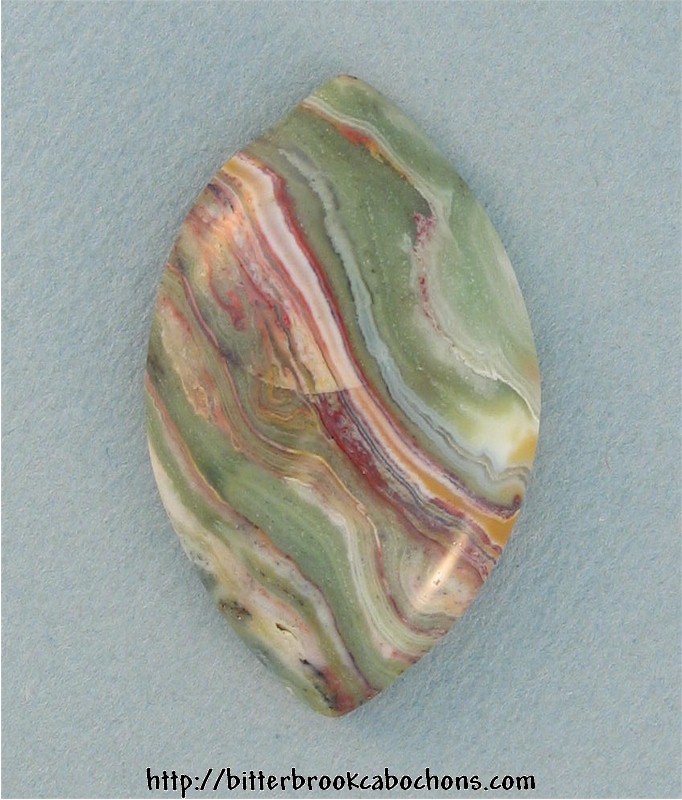 This is an interesting cabochon! It looks like at some point in its development, there was a fracture. When the fracture sealed, the colors on either side of the fracture became different!
Dimensions: 37mm x 23mm x 6mm. Weight: 37.25 carats.
---
You are visitor number 21 to this page.
Home | Cabochons for Sale | What's New? | Rescue Cabochons

About the Artist | Sold Cabochons | My Collection | How to Buy My Cabochons
Links |
Subscribe! |
Descriptions or photos may not be used without permission.
Copyright 2004, 2013 Bitter Brook Cabochons